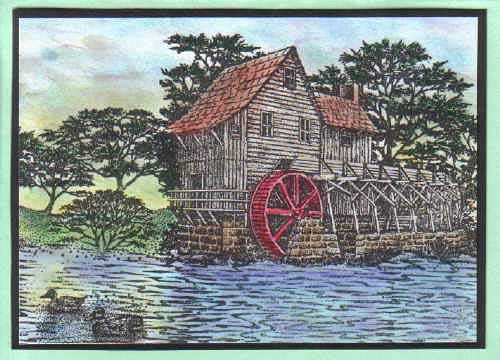 Scene by Verna Angerhofer 2008
I adore this mill stamp. When we were on vacation in Minnesota one year we visited an old mill which had been used to grind the wheat and other grains into flour. This image was almost excactly like it and so I knew it had to be mine. I used dry chalks again and sprayed the whole scene with Blair Workable Fixative when I was satisfied with the colors. I made the waters quite a bit darker beside the mill because of the shadow cast by the building. Where the building ceased I wanted to show the sunlight shimmering on the waters.
Images used: Oak Row 223F, Water Pattern 092E, Ducks in Row Lg 026B, Water Mill Lg 143G.