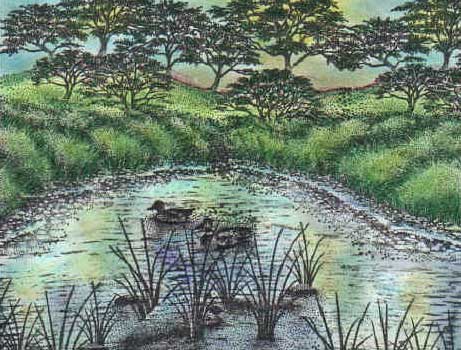 Scene by Verna Angerhofer 2008
I stamped the Sedge Banks first and then masked them off. Next I added the Oak Row at the top. The water pattern was added but I only touched very lightly for this step so that the water would have more of a shimmery look after coloring it in. I finished the scene with the addition of the Ducks in Water and the Rocks & Reeds. All were colored in with dry chalks and sprayed with Blair Fixative Spray.
Images used: Stamps: Oak Row 223F, Water Pattern 092E, Ducks in Water Lg 026B, Rocks & Reeds 071E, Sedge Bank (left) 234F, and Sedge Bank (right) 233F.