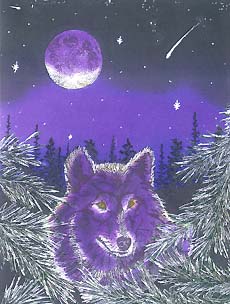 "Night Watch" by Jerry Geary-Cordova, CO 2000
Images: Wolf H-1961 by Double D Rubber Stamps. Tree Branch by Happy Stamper. Background trees and Full Moon Lg 038D by Stampscapes®.
Artists note: I like wolves! I have a lot of wolf books. I get some of my ideas here to create my own versions. I've taught classes on wolf cards.