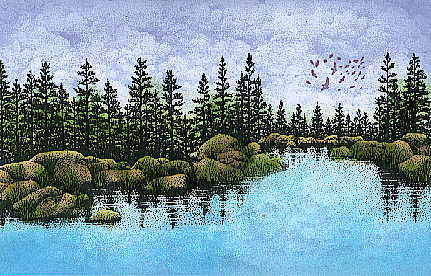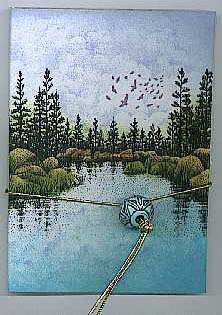 "Small Journal" by Cindy Smith. Mesa, AZ 2000
Size of Original: 4 1/2" X 7"
Images: Lakeside Cove lg 049G, Lakeside Reflections lg 051G, Cloud Cumulus 018E, Flock 112A.
Materials: White glossy paper, dye based inks, tonal applicator, stencil, stipple and detail brushes, laminator to laminate cover, memo pad for inside of journal.