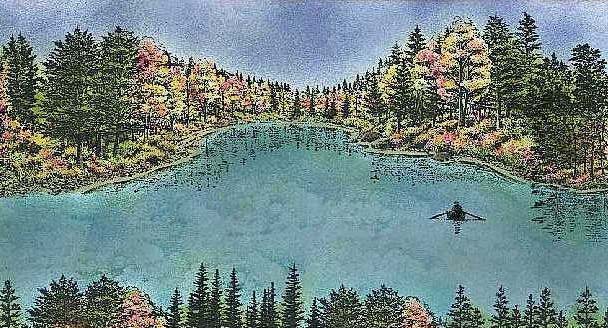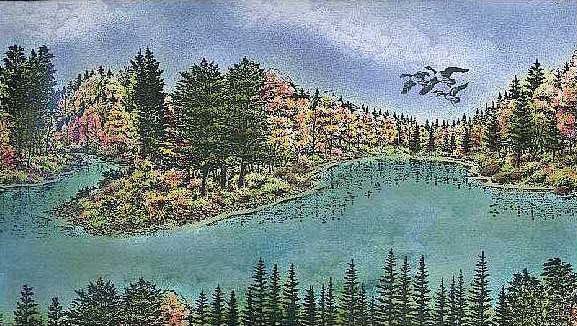 "Indian Summer by Cindy Smith. Mesa, AZ 2000
Size of Original: 5 1/2" x 19"
Images: Geese by PSX . Autumn Brook 212G, Autumn Bank Left 213G, Autumn Bank Right 214G, Lakeside Reflection lg 051G, Pine Row 150E, Row boat 166A, Cloud Cumulus 018E by Stampscapes.
Materials: White glossy paper, black Marvy Ink, dye based inks, Tonal Applicator 084E, stencil, stipple and detail brushes.
Artist's notes: Because of the length of this piece I had to scan it in two sections.