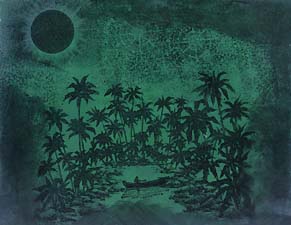 "The Deepest Green" by Katie Smith, CA 1998

Images: Palm Cove 096G, Star Cluster 118E, Solo Canoeist 159A, Solar Eclipse 076D.
Note: This card was submitted for the Stampscapes® Drawing. Interesting look with this card as the image's range is small, in terms of a value range (light to dark), and it doesn't have any color variations. Doesn't need any either. Great card.