Maria Loomis Lessons

I LOVE all things paper arts related. I also love teaching and sharing mixed media techniques. I enjoy making Mini Books and altered art.

Mother of two boys, wife of best friend for 26 years. Mom to two awesome pups... Wesley my Golden Retriever and Peanut my Mini Dachsund. I am still wondering what I want to be when I grow up ;-) I love to create with color and design. I have been teaching creative arts all my life but aquired a love of paper arts and especially rubber stamping art over the last 18 years. Featured on Colorbox Unique Techniques Video about 9 years ago, Design Team Member for The Stampsmith, Stamper's Quest, and My Grafico. I teach classes throughout Washington but primarily at Friends and Company in Issaquah, WA. My other interests include gardening, blogging on line and getting a chance to meet people all across the globe!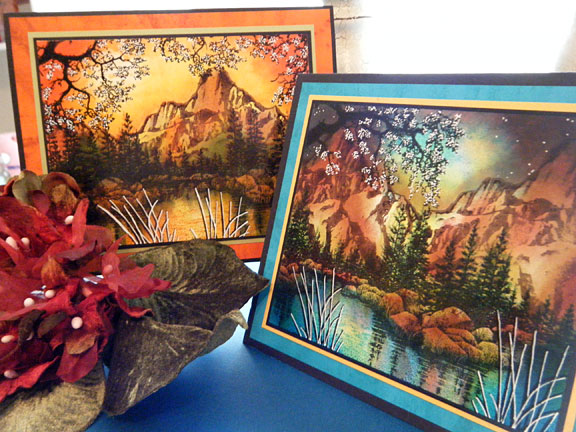 ---
Testimonials


Hi Maria, This is the first I have heard of stampscape stamps, and you have given my courage(I think!LOL) to try this. Your work is so beautiful! It it hard to believe that it is stamps and inkpads. When I first saw the samples I thought it was going to be alchol inks for some reason....maybe because the colors are the same for the ranger inks...but they were so vibrant! Just beautiful! Although I know it will take practice to achieve your easy flow of the technique, you did make it look so easy to do by breaking down the steps. Is there away to print the steps out so as to keep it for reference? I wish I lived in your area so I could take your classes! Thank you for doing such a great tutorial for us! I know that takes alot of time to do! Well off to look at those stamps! Thanks again, Mary Friederichsen