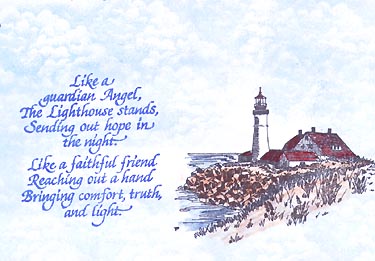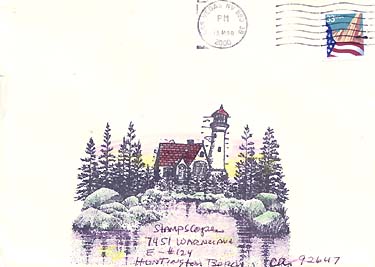 "Portland Head Lighthouse" By Joe Nathan, Nv 2000
Cape Elizabeth, Maine. Built 1787. First Lit 1791. Today Us Coast Guard Maintain The Actual Light And Fog Signal. But The Property Is Managed By The Town Of Cape Elizabeth.
Images: Lighthouse By Repeat Impressions. Like A Guardian Angel By Stampendous. Cumulus Cloud 018E By Stampscapes®.
Art Work: Prisma Colored Pencils And Clouds Done With Memories Ink Pad Baby Blue.