Seaside Scene: Janet K. Olsen, Utah 6/96. Ink and colored pencil.
All designs K.J.N. Cloud can be found at A Stamp In the Hand Co.®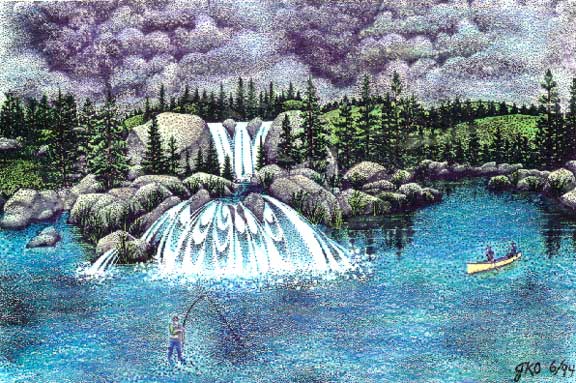 "Blue Lake" by Janet Olsen, UT 1994
Images: Trees on Hills (behind Lakeside Cove Lg.) by A Stamp in the Hand Co. Cascading Falls Lg. 015G, Lakeside Cove Lg. 049G, Meadow Lg. 057G, Cloud (Cumulus) Lg. 019G, Canoe 010A, Fisherman 031A by Stampscapes®.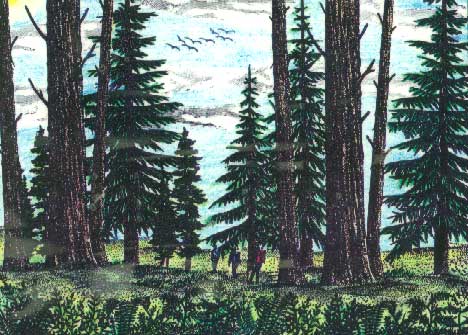 "Pine Hike" by Janet Olsen, UT 1994
Images: Ferns, Lone Pine, Pine Duo, and Sand by A Stamp In the Hand Co. Clouds and Birds by companies unknown. Tree Trunk Trio 088F, Fir Tree 030C, and Backpackers by Stampcapes®.