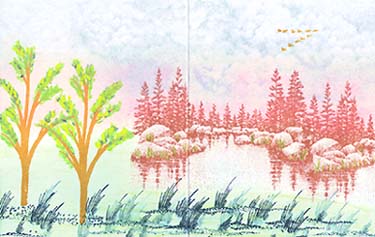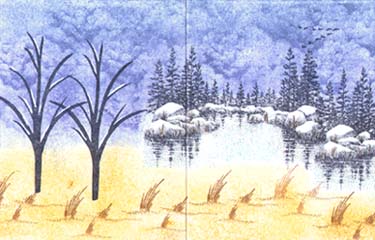 "Spring" and "Fall" by Mary Edna Salvi 1998
Images: Tree by DeNami Design. Blades of grass by Stamp Power. Lakeside Cove Lg. 049G, Cloud (Cumulus) 018E, & Ducks in Formation 027A by Stampscapes®.
Note: This scene was for the "After Kevin's Chat" Stampscapes® swap. The theme was variations on a composition. Mary Edna really pushes the time of year in these two scenes by the usage of color giving the two similiar compositions a completely different feel from one another.