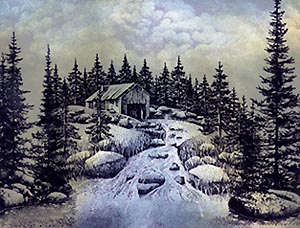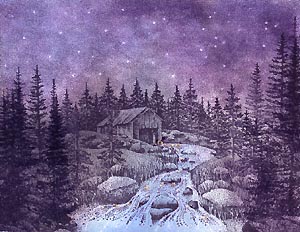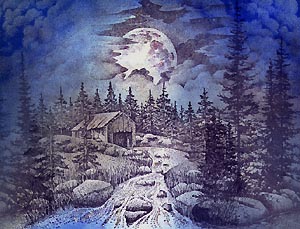 "Mist, Night, Moon Triptych" by Bridget L. Walman, MI 2000
Images: Old Mill Lg. 063G, Pines & Rocks 195G, Cloud (Cumulus) 018E, Cloud w/Rising Moon 197E. Color Application with the Tonal Applicator.
Note: Glitter embellishments in stream. This is a nice series of scenes that work well together in a triptych while, at the same time, each scene can stand alone. Great variations. Bridget puts it, "The best part of the stamps is the variety of looks that can be acquired from them!"