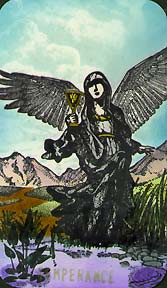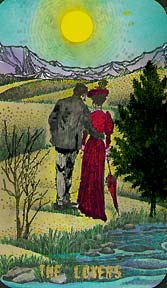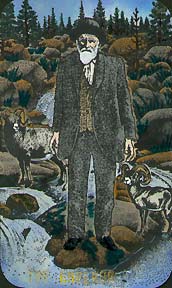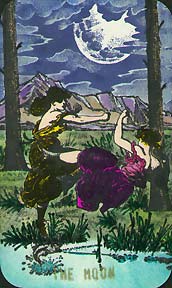 Tarot selection by Lorraine T. Walls, CT 2002
Images: Woman sitting w/book by Sonlight Impressions. Old Man by River City. Lovers by Rubber Anarchy. Woman w/cup by A Stamp in the Hand Co. Some stamps were purchased unmounted and are unknown. Background stamps by Stampscapes.
Note: Met Lorraine at the Stampers Cove in CT. She and Peg Nappier had these tarot cards that I found fascinating. I was able to talk them into letting us put their cards up in the gallery for everyone to see. These are 3 x 5". Lorraine's used some of the Stampscapes images in inventive background applications. A cool set of cards!