TAMMARA (TAMMY) SCOTT


I am an instructor at two local stores in San Diego County California (Jazi Crafts and Gee Gee's Stamps and Stuff). I have been designing and decorating for years. I love color, texture and fun.

When I first discovered Stampscapes I knew I had to have them. They opened a whole new world in Art for me. You don't have to be a professional artist to create beauty. You can mix and match and play with these stamps and never run out of ideas.

Recently I was a Finalist in Rangerinks Demo Team hunt lead by Tim Holtz and Jen Starr. I am working with Zoom Albums Marketing and have submitted at there request Sample Albums. I placed 3rd out 1000's of submissions in Americas Most Romantic Home Contest.
---
Class:
OPEN STAMPSCAPES -Description: Create three cards using Stampscapes Techniques, applicator and inks. In this class you will have the opportunity to design your own cards using my stamps or I can help you design cards.
---
Tammara Scott Stampscapes Gallery
www.mixedmediaartistry.com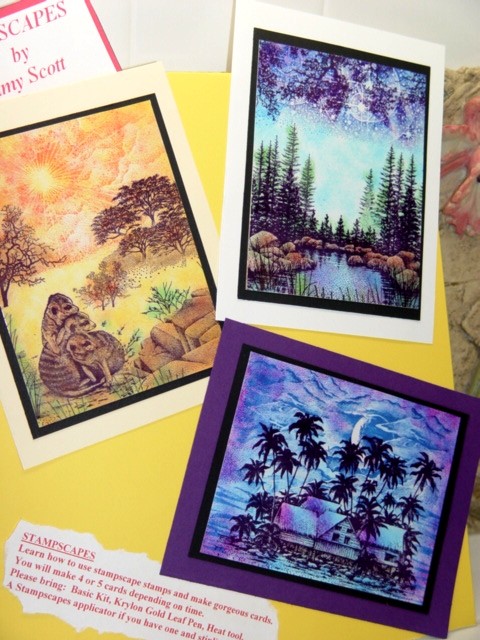 Stampscapes I
---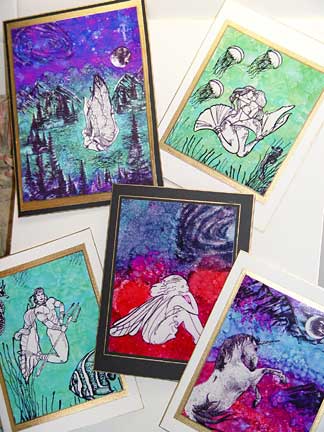 Stampscapes II Fantasy using alcohol inks samples.
---