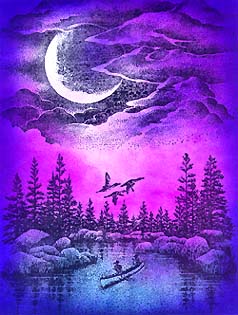 "Flight In Blue" by Ida Cotter, WA 1999
Images: Cloud w/Crescent Moon Lg 202G, Lakeside Cove Lg 049G, Duck Trio in Flight 024A, Canoe 010A. Color application with the Tonal Applicator 084E.
Note: A deep saturation of color around the moon sets it (the moon) off as the source of light within the scene.