Debbie Krumrei
I started stamping in May, 2000 when I moved to the beautiful mountains of Western North Carolina. My introduction to rubber stamping came from a family friend who was a stamper. She showed me her collection of stamps and tools and taught me some techniques. I was hooked! I started working at Blue Ridge Stamps in 2002 and soon was teaching classes there. That store closed and I'm now teaching and having fun at A Stamp Artist Place in Swannanoa, NC. Recently I was introduced to Stampscapes at Stamps and More by Eleanor. Linda Standart taught the basics and I thought the concept was fantastic. I am so excited to be teaching for Maryella Wilson at A Stamp Artist Place beginning in September 2006. The first class is an introduction to Stampscapes and the information is posted on her website www.astampartistplace.com.
I adore stamping and am blessed to have met so many wonderful people thru this wonderful art. -DK
---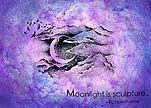 ---



---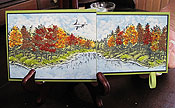 ---
Mountainscapes

---
Debbie teaches Stampscaping in North Carolina. EMAIL Debbie

A Stamp Artist Place, 30 Spring Cove Road, Swannanoa, NC 28778, phone 828-298-3286, www.astampartistplace.com
---
Classes


Debbie Krumrei (our star guest teacher) has designed breathtaking cards and will be doing a continuing series using the Stampscapes Stamps. She has inking techniques sure to WOW the people that receive one of these cards. You will not want to miss any of classes in the series.
---