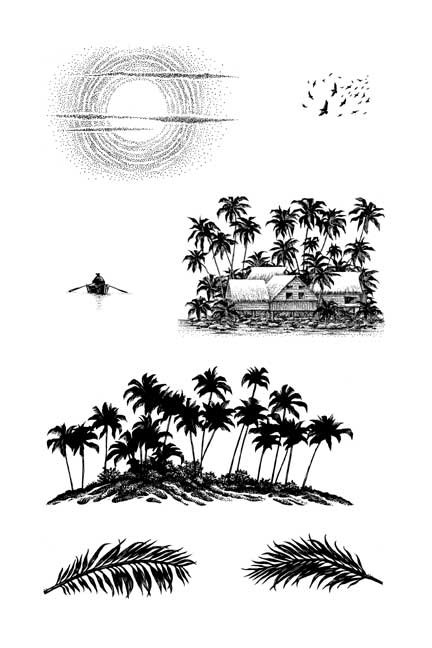 Nature Sheet 11 (Palms with Huts Sm.)

PALMS WITH HUTS SM. 310E (2" x 3" version), PALM ISLAND 120F, HOT SUN 285E, FROND #2 137C, FROND #3 138C, ROW BOAT 166A and FLOCK 112A.


Nature Sheet 11 is approximately 8.5" x 5.5". Stamps are assorted sizes. 7 Stamps. Options below.
---